Features
Customizable Event Pages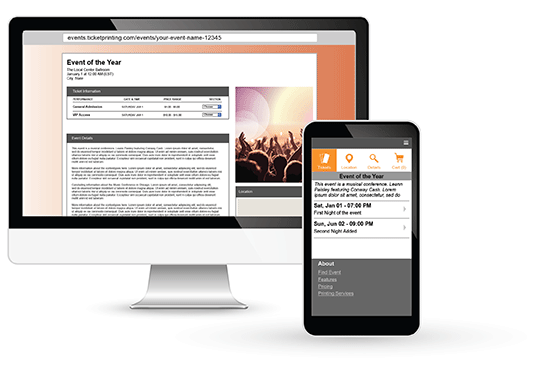 Event Page Creation
Build a personalized event page quickly and easily. You'll be guided step by step through the process and be selling tickets in no time.
Design
Bring your event to life with your own banner, event, and background images. Or, choose from dozens of Savannah Saint Patrick's Day Committee's versatile design themes.
Mobile Optimized
Deliver a great experience to attendees! Each Event Page is fully mobile optimized, making it easy for attendees to register or buy tickets from any device.
Online Events
You can specify a virtual location and run your event online. Provide text for your event page that explains how to attend online, and add the link to attend via your chosen virtual platform for streaming or conferencing - such as Zoom, Facebook Live, etc. The link to attend will be sent only to guests who purchase tickets.
Payment Options
Payment Processing
You may use Stripe to process ticket orders and securely collect payments in your account.
Pricing
The ticketing platform charges a low service fee of2.0% + $.50 per ticket (no charge for donations). While we don't charge to process orders, Stripe credit card processing fees will apply. Stripe charges 2.9% + $.30 per transaction.
Fee Options
You may add the ticket service fee to the ticket price or pay the service fee yourself. If you choose Stripe payment processing, you may also add the processing fee to the ticket price so there's no cost to you.
Free Events
Hosting a free event? There's no cost to use the ticketing service.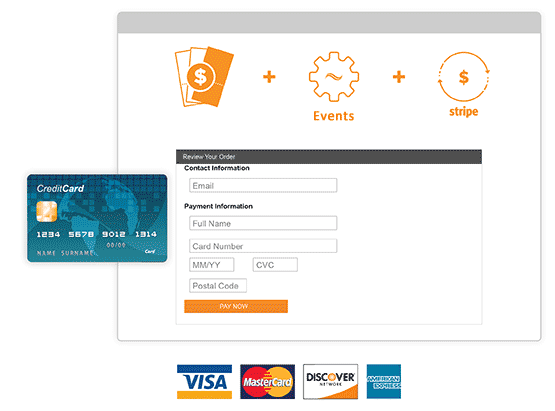 Reserved Seating
Venue Seating Chart
Let us do the heavy lifting - for free! Send your venue information to our friendly support team and we'll configure your seating chart at no charge.
Interactive Seating Chart
After selecting a section during a ticket purchase, guests will be able to choose seats from that section's interactive chart. 
Seating Management
Choose which seats are available for purchase online by blocking or releasing seats on your seating chart. You may also report offline sales and issue complimentary tickets.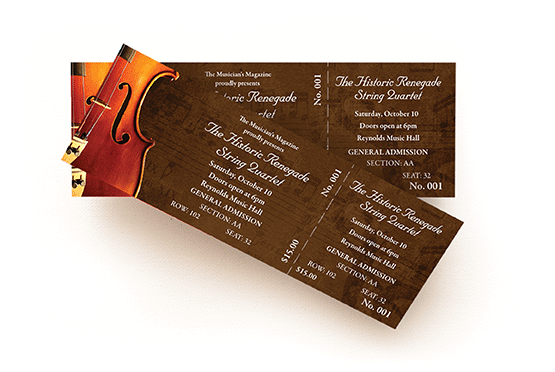 Event Promotion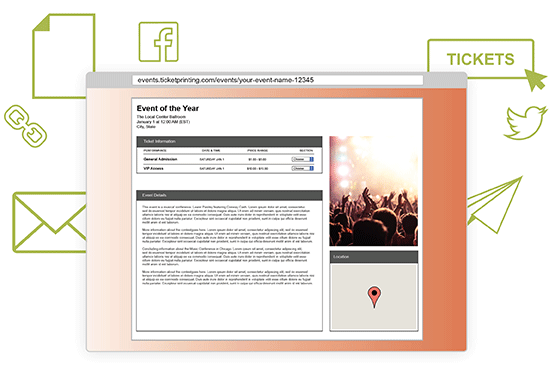 Social Sharing
Enable fans to spread the news! After purchasing tickets, attendees are automatically prompted to share your event via Facebook, Twitter, or email.
Tracking Links
Generate unique URLs to track referral sales to your event. Tracking links may also be used to attribute sales from Facebook, email, or other referring sources.
Buy Tickets Buttons
Add buttons to your website or blog to direct visitors to your event page where they may purchase tickets and learn more about your event.
Ticket Sales Widget
Create a seamless purchase experience by embedding a ticket sales widget on your website or blog. Attendees may select the tickets they would like to order before leaving your website.
Discount Codes
Set up promotional codes that attendees can enter during checkout.
Event Calendar Widget
Embed a schedule of your upcoming events on your website or blog by copying and pasting the Savannah Saint Patrick's Day Committee widget code provided.
Organizer Profile
List all of your upcoming and recent events in one place. You may also set branding preferences for your event pages and attendee email communications.
Marketing Tools
Email Marketing
Send and receive guest information seamlessly between your email platform and Savannah Saint Patrick's Day Committee account. We're integrated with MailChimp and Constant Contact.
This allows you to import contacts from them to use on your event's Email Invitation page, or to send the guest list from your event to them to use for your complete Email Marketing needs.
Constant Contact offers a discount of 10-20% to Savannah Saint Patrick's Day Committee customers who sign up for a new account. Click here to sign up and save.
Posters & Flyers
Develop event and brand awareness using high-quality, custom-printed posters and flyers. Choose from dozens of customizable designs—we'll custom print and ship fast.
Postcard Mailing
The results don't lie—organizers who send targeted postcard mailers report a substantial increase in ticket sales. Call or email our friendly support team at 888-509-1060 to learn more about our direct-mail services.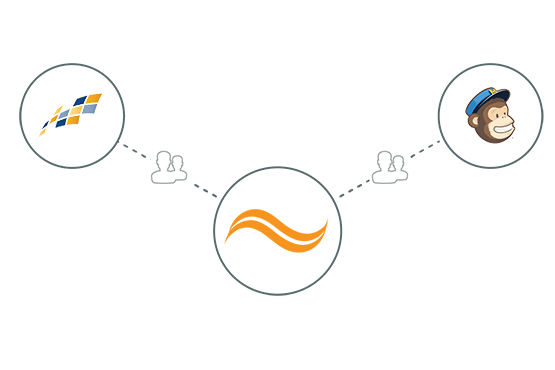 Event Management & Ticketing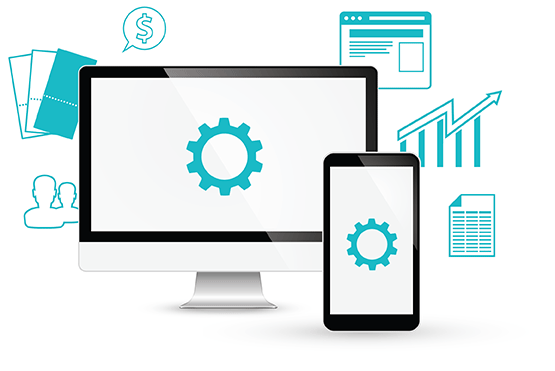 Custom Ticketing Plan
Set up different ticket types for your event (such as General Admission and VIP seating), and specify pricing, sales dates, and available quantity for each.
Event Ticket Printing
Print tickets customized to your event that can be either sold in person or through local vendors. Barcodes on the tickets automatically sync with your event so tickets can be scanned and validated with our mobile check-in app or by accessing your guest list via your browser (no scanner required). To use your browser, simply login to Eventgroove, click Manage Events, select the guest from the list, and tap to check in attendees.
Wristbands
Organize attendees to your multi-day event or an event requiring access control (such as 21 and over) with custom-printed wristbands. Savannah Saint Patrick's Day Committee prints custom Tyvek, Tyvek Pro, and vinyl wristbands, all available in a variety of themed and basic designs.
Private Events
Send email invitations to guests who you would like to attend. Only invited guests may register or purchase tickets to a private event.
Copy Events
Save time listing new events by making a copy of one of your previous events.
Donations
Raise money for your nonprofit or cause by accepting donations. Savannah Saint Patrick's Day Committee does not charge any service fees for donations.
Offline & Complimentary Tickets
Track tickets sold offline and keep your guest list current by reporting check or cash sales via phone, tablet, or laptop/PC. Complimentary tickets may also be issued to friends or special guests.
Event Dashboard
View a consolidated summary of tickets sold online, offline sales reported, complimentary tickets issued, service and processing fees, refunds, and donations for your event.
Orders Report
Review and/or export a detailed orders report, resend tickets, and manage refunds to your event.
Google Analytics
Learn how guests found your event, where they are located, as well as the quality of traffic from each location and referring source with built-in Google Analytics reports.
Guest List
Access or print the guest list for your event at any time. If you use Savannah Saint Patrick's Day Committee's mobile check-in app, an attendee check-in report will also be available after the event has ended.
Mobile Check-In & Ticketing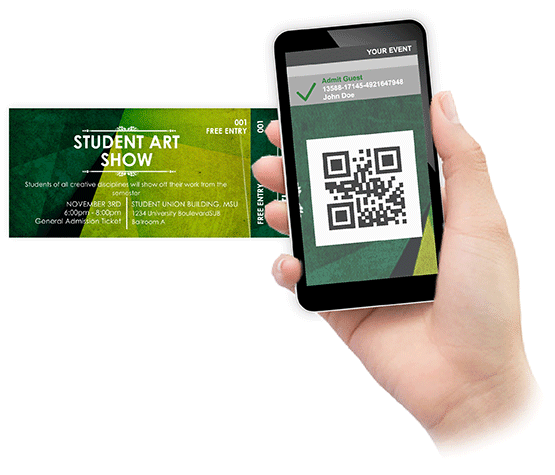 Digital Ticket Delivery
Offer mobile tickets that can be presented for check-in right from the buyer's phone—no printing required. Print-at-home tickets may also be made available.
Souvenir Quality Tickets
Create souvenir quality printed tickets for your event. Browse a vast selection of easy-to-personalize templates. Each printed ticket comes equipped with a unique barcode validated for entry and scannable from your mobile device.
Check-In
Quickly scan printed and mobile tickets to check in attendees using your Android or Apple device! Savannah Saint Patrick's Day Committee makes it easy to turn your device into a ticket scanner. There's no need to install an app to scan tickets. Simply login to Savannah Saint Patrick's Day Committee from your web browser, click Manage Events, and select the guest list for your event.
Optimized for Mobile
Mobile Dashboard
Easily access and manage the most important aspects of your event including sales reports, event page analytics, order details, and guest list. You can also check in attendees the day of the event by searching for the attendee name and tapping to check in individual tickets.
To access your Savannah Saint Patrick's Day Committee mobile dashboard, sign in to your account via your mobile browser and tap Manage Events.
Mobile Event Pages
Make it easy for visitors to purchase tickets and learn more about your event via their phone through a mobile-optimized event page. To ensure your event page loads quickly on mobile devices, some design elements such as the background design and banner image will not be shown. We recommend previewing your event on a mobile device prior to starting ticket sales.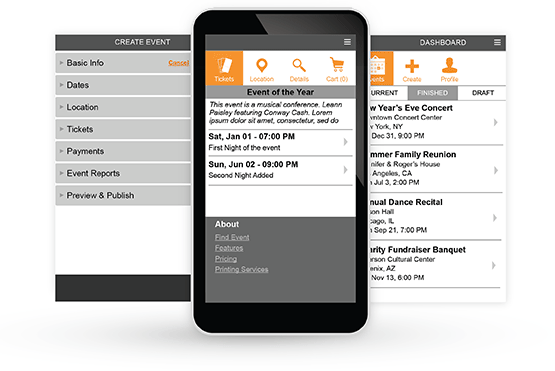 Fantastic Customer Support
Organizing an event is complicated! Our mission is to make it easier (and more fun). Contact our friendly customer support team to ensure your event is a great success!
Phone: 888-509-1060
Email: support@myeventscenter.com
Hours: 7am - 7pm CT, M-F